Amid the Black Lives Matter movement, with protests taking place across the U.S., people are showing their support by shopping at black-owned businesses. However, people are discovering that some hair care brands aimed at Black people are not 100 percent black-owned.
Some companies were founded by black people but sold on to major corporations, such as such as Carol's Daughter which was sold to L'Oreal. However, other brands, including African Pride, belong to companies that have always been run by non-black people.
Below is a list of hair care brands aimed at black people that are owned by non-black people, whether as a standalone brand or as part of a major parent company.
List of Non-Black-Owned Hair Brands
Newsweek subscription offers >
African Pride
Dark and Lovely
Soft and Beautiful
Elasta OP
Beautiful Textures
Profective
TCB Naturals
Smart Perm
Pro Line
Africa's Best
Aunt Jackie's
Texture My Way
Doo Gro
African Gold
Artra
Black and White
Blue Magic
DuSharme
Five Star
Gloss 8
Glover's
Just So
Nadinola
Othine
Worlds of Curls
Sulfur8
Cantu
Carol's Daughter
Shea Moisture
Let's Jam
Mane Choice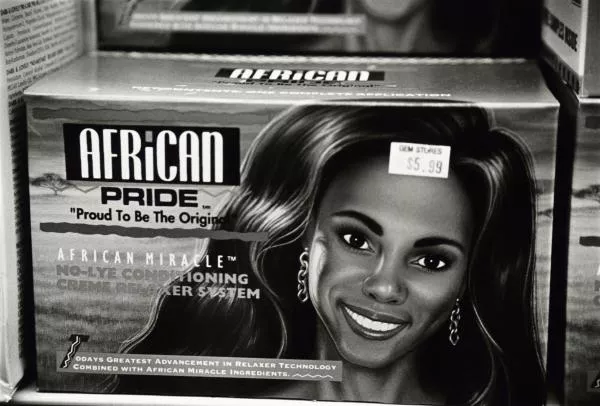 African Pride
African Pride was owned by Strength of Nature Company, which "is dedicated to consumer hair care education and the development and manufacture of innovative hair care solutions for women of color."
Newsweek subscription offers >
The founder and president was Mario de la Guardia Jr. and the Chairman of the Board was Mario de la Guardia, Sr., a Cuban-American father-son duo.
Strength of Nature also owned other hair brands for black people including Soft and Beautiful, Elasta OP, Beautiful Textures, Profective, TCB Naturals, Smart Perm, and Pro Line.
Additionally, Dr. Miracles was founded by the same man who founded African Pride, Brian K. Marks, and both companies were both owned by Strength of Nature.
Since 2016, Strength of Nature and its brands, including African Pride, have been owned by Indian conglomerate company Godrej. A spokesperson told Newsweek that African Pride is not a black-owned brand but is "fully black and Indian person of color-operated, with leadership positions filled by powerful, hardworking black women."
Africa's Best
Africa's Best is owned by House of Cheatham, which also owns other black hair care brands like Aunt Jackie's and Texture My Way. The CEO and president of House of Cheatham is Michael Barker, who is a white man.
House of Cheatham told Newsweek that the company is not classified as a Minority Business Enterprise, but that the leadership and team members in product development, research and development, and marketing are majority black female.
Cantu
Cantu is owned by PDC Brands, and in February 2020, the company made Alex Tosolini, a white man, the CEO. Before Tosolini, James Stammer, who is also a white man, was CEO.
Carol's Daughter
Carol's Daughter was founded in 1993 by Lisa Price, a black woman, but the company was sold to L'Oreal in 2014.
Doo Gro
Doo Gro is owned by Nature's Protein, which is owned by J. Strickland and Company. According to its website: "Today J. Strickland & Co. boasts the most complete line of ethnic hair care, cosmetics and skincare products sold worldwide."
J. Strickland and Company also owns hair and skincare brands such as African Gold, Artra, Black and White, Blue Magic, DuSharme, Five Star, Gloss 8, Glover's, Just So, Nadinola, Othine, Worlds of Curls, and Sulfur8. The CEO is Marcus Mobley, who is white.
J. Strickland and Company told Newsweek: "J. Strickland & Co. is not a black-owned company. We were founded in 1936 by a white male, Mr. George B. Long. The company is still privately owned and operated by the descendants of Mr. Long."
Let's Jam
Let's Jam is owned by Softsheen-Carson, which also owns Dark and Lovely. While Soft-Sheen was founded in 1964 by a black family, Edward and Bettiann Gardner, it was acquired by L'Oreal in 1998, after merging with Carson Products.
Mane Choice
Mane Choice was founded by Courtney Adeleye, a black woman, who remains the CEO, but the brand is now owned by MAV Beauty. The CEO of MAV Beauty is Marc Anthony Venere.
Shea Moisture
Shea Moisture was founded by Liberians Nyema Tubman and Mary and Richelieu Dennis and is owned by Dennis' company, Sundial Brands. In 2017, Sundial Brands was acquired by Unilever.