Published on the African Voice Online on 22nd of February 2021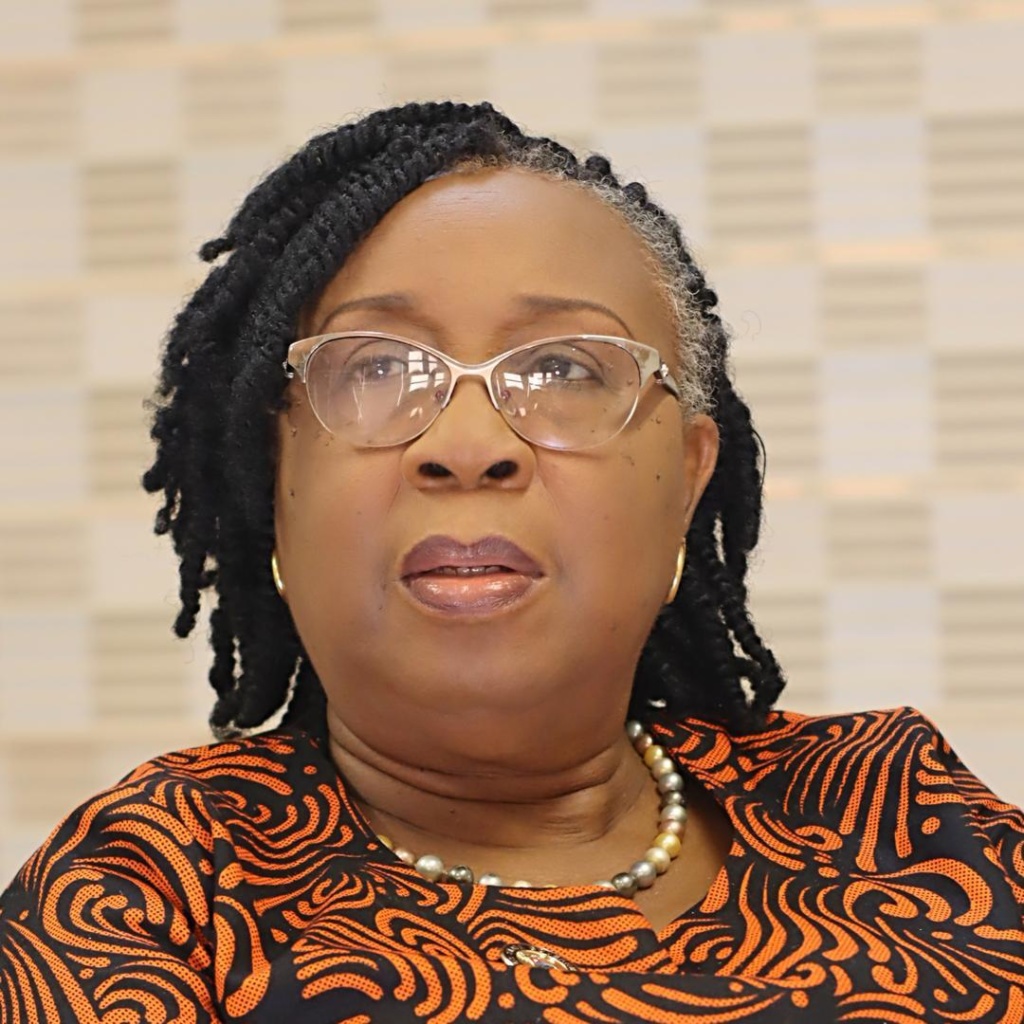 The annual charity event by the UK based IA – Foundation, with the aim to raise funds to help reduce the number of 'out-of-school' children in Nigeria has been endorsed by the Lagos State Government of Nigeria.
The virtual event, scheduled for Saturday 27th February 2021, will be graced with the presence of several high-profile Guest Speakers.
Mrs Folasade Adefisayo, the Hon. Commissioner for Education in Lagos State, Nigeria, will be representing the State Government. Before her appointment by Governor Babajide Sanwo-Olu, she had been an active player in the education sector in Nigeria. As the Honourable Commissioner for Education, Mrs. Adefisayo is supporting the Governor of the State, His Excellency Mr. Babajide Sanwo-Olu in revolutionizing education in many uncommon ways.
Before her appointment to the Cabinet of Lagos State, she was the Principal Consultant/CEO of Leading Learning Ltd, an educational consultancy firm incorporated in 2014. Since she started her own consulting practice, she has consulted for public and private schools, state governments, NGOs and development partners. Her areas of professional focus include teachers training, leadership training, school set-up and schools' transformation.
Folasade has nearly 40 years working experience spanning banking operations, organizational restructuring, human resources management, international trade and education. She retired from Corona Schools' Trust Council in 2010 after serving as the Executive Director and CEO for 8 years. She voluntarily served as the Director of Corona Secondary School, Agbara from 2010 to 2014.
Folasade Adefisayo is an education activist with a passion for student learning, school transformation and teacher training. She is deeply concerned about the learning crisis in Nigeria schools and has volunteered to work with the Federal Government, Lagos State Government, Oyo State Government and Oyo State Government. She is also dedicated in improving other peoples' lives and has served as a volunteer with a number of NGOs – Federal Nigeria Society for the Blind, Volunteer Corps, Junior Achievement, Fate Foundation, Yedi, Teach for Nigeria, Oando Foundation, SWORTE Talks among others.
She was a Merit Award winner of the Federal Republic of Nigeria and a University Scholar of the University of Ibadan, Nigeria. In 2011, she decided to get certified as a professional educator and embarked on an online post-graduate course at the University of Nottingham. Folasade Adefisayo graduated with distinctions at both the diploma and master's levels.
Folasade Adefisayo is widely traveled and has attended several courses and conferences in Europe and Africa.
The second speaker is Pastor Mrs Sola Irukwu, wife of Pastor Agu Irukwu, co-founder of Bright Futures for Africa and co-pastor of largest RCCG in London – Jesus House.
The event would give all participants the opportunity to brainstorm and profess ways in which we can reduce the number of 'out-of-school' children and improve the standard of education in Nigeria. Lots of good music, raffle prizes, awards, networking etc. Pls register to attend the event at https://iafoundation2021.eventbrite.co.uk/
Mrs Adeagbo said: "I am all about catalysing, I always have been, but especially in the last couple of years, as I relish the opportunity to invest in so many people through the Foundation."
According to a survey by (the) United Nations, the population of 'out of school' children in Nigeria has risen from 10.5 million to 13.2 million. The highest in the world. Ibironke believes this cannot be right, nor fair. "We need to change this narrative and very quickly too"!
The education crisis in Nigeria is one that requires urgent, collective, and concrete action to surmount. At IA-Foundation, we do not believe that we are the solution to this problem, but we do believe that we are a part of the solution.
It is unprecedented times, so more children are out of school. Consequently, IA-Foundation is holding its 2021 annual charity event virtually. This is an opportunity to socialise and network, whilst raising funds to take a Nigerian child off the street. This event is a great opportunity for the community to come together to socialise, network and raise funds to help reduce the number of 'out-of-school' children in Nigeria.
The event is taking place on the 27th of February 2021 at 6pm UK time via zoom. The theme of the event is #breaking barriers#. The Foundation is indeed on a mission to breaking barriers such as poverty, security and other societal challenges that could prevent a Nigerian child from having access to formal education.
At a press briefing by the CEO/Founder, Mrs Ibironke Adeagbo, a chartered accountant and education advocate, who has a vision to ensure every Nigerian child is educated to reduce poverty and improve social mobility. To support this vision, the Foundation organises a flagship fund-raising event annually, to raise funds to enable the Foundation to achieve its objectives.
Link to article: https://africanvoiceonline.co.uk/lagos-state-commissioner-for-education-folasade-adefisayo-to-grace-ia-foundation-2021-charity/