Written by Samar Khurshid
Published on 23rd February 2021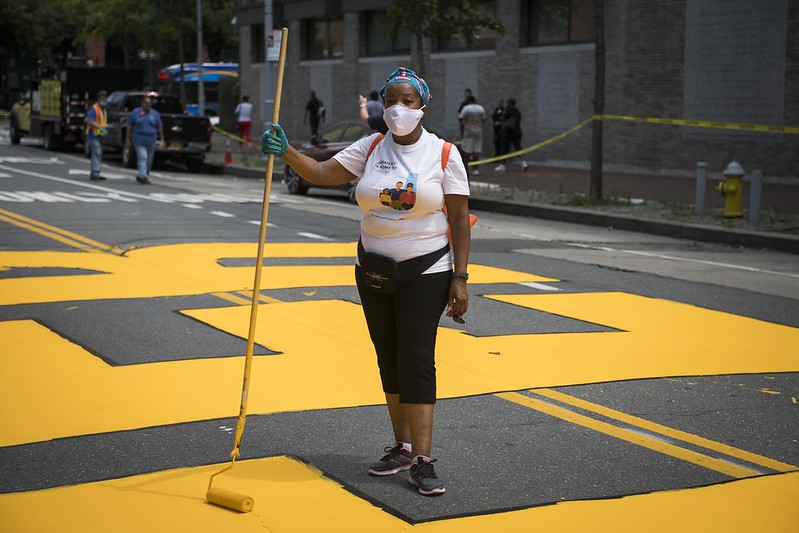 "Black women get it done," Maya Wiley, the former counsel to Mayor Bill de Blasio and 2021 mayoral candidate, declared in a January 22 video that featured a coalition of prominent Black women who are supporting her campaign. It was the launch of her formal effort to woo a core constituency in the Democratic base who time and again have turned out in higher rates in elections and could be a crucial factor for Wiley to become the first Black woman ever elected Mayor of New York City.
It's become a common refrain that Black women are at the heart of the Democratic Party and will reliably cast a vote for a Democrat, regardless of the candidate, rather than a Republican, which is why they're also often taken for granted. But Black women are not a monolith and the Democratic primary in New York City is a far more complicated undertaking for any contender, particularly with ranked-choice voting at play for the first time in a citywide race. Candidates will have to cobble together different blocs of voters as they find themselves competing in the most diverse mayoral field in city history.
Wiley, a civil rights activist and attorney, is one of several Black women in the mayoral race but is by far the most prominent and best funded, and she is among the top tier of candidates overall. Since serving under the current mayor, who was powered to victory in 2013 by Black voters and white progressives, Wiley has led the Civilian Complaint Review Board, a police oversight agency, and was a professor at the New School. She also built a national following as an MSNBC commentator, giving her a fair share of name recognition, especially among white liberals, when she launched her bid for mayor. Prior to working for de Blasio, Wiley had an extensive career as a civil rights attorney with the NAACP Legal Defense Fund, among others, and, briefly, as a prosecutor in the office of the U.S. Attorney for the Southern District of New York.
She has sought to present herself as one of the more progressive candidates in this year's mayoral race, with a heavy emphasis on police reform and accountability, but has often taken a measured, unspecific approach to issues, though her campaign has begun releasing more detailed policy plans, including on job-creation and the "care economy," which Wiley has stressed is heavily reliant on Black women. If she wins, she would be the first woman, and only the second Black person to become the city's top executive.
"I am unapologetically a Black woman," Wiley said in a recent appearance before the Association for a Better New York, where she unveiled the "care economy" plan, when she was asked about her experiences in the several positions she has held. "I am unapologetically an activist. I'm unapologetically a partner, because I don't believe activism is about rolling over. I believe activism is about calling together. And so listen, learn, lead in partnership."
Since its launch in January, the "Black Women for Maya" coalition has grown to more than 800 members, according to Wiley's campaign. It includes accomplished actors such as Tichina Arnold, Gabrielle Union, and Yvette Nicole Brown, several established academics including Deborah Archer, Brittney Cooper, and Melissa Harris-Perry, political commentators like Heather McGhee, organizers, activists and more. Over the last few weeks, the coalition has been holding weekly volunteer events to continue building support and raise funds for Wiley. Earlier this month, Wiley hosted a fireside chat to take questions from potential voters and coalition members. Her campaign is also built with Black women in charge including her campaign manager, Maya Rupert, and her digital director, Tericka Lambert.
To read the rest of the article, please click on the link below:
https://www.gothamgazette.com/city/10188-maya-wiley-tries-first-black-woman-mayor-nyc